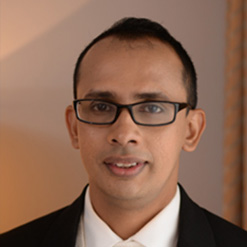 Chief Consultant - Dr. Chamara De Zoysa
Dr.Chamara De Zoysa is Consultant in Pacific Lanka Ventures (PVT) Ltd and have demonstrated an exceptional expertise in diverse areas in his career. He has an excellent Academic Track Records which provides a strong platform to him. Dr.Chamara De Zoysa is a great academician who have shined in all the academic activities that he has been involved so far. Further he is a well-known Senior Lecturer, Clinical Embryologist, Public Speaker, Business Consultant and a Corporate Trainer.
Dr.Chamara has completed his studies at St. Sylvester's College and Dharmaraja college- Kandy and offered a full scholarship from the Indian Government for his graduation in University of Delhi. Chamara completed graduation specialized in Clinical Embryology (Clinical Medicine) from University of Delhi with a 1st division & he was the topper of Delhi University. After the graduation he worked as a Clinical Embryologist in Apollo Hospital – New Delhi and contributed to the Clinical Research in the areas of Infertility, IVF and the pregnancy complications. He holds a Diploma in Clinical Embryology and Diploma in Sports Medicines with Distinctions.
In 2009 Chamara completed his MBA (Master of Business Administration) Specialized in Marketing and Management with a 1st Division from Faculty of Management Studies, University of Delhi (FMS- Delhi) & he was the Batch Top of FMS - Delhi. Dr.Chamara has been awarded as "Student of the Year" of Delhi University in 2005 and 2008 based on his excellent Academic and the extra-curricular activity performances. He has been awarded the "Best Academic Performances" Gold Medal from University of Delhi.

Dr.Chamara has completed LLM (Master in Law) in International Business, Specialized in Finance from University of Cardiff Metropolitan University (UK) in 2015 and I have obtained an overall Merit and Distinction for the Final Dissertation.

Presently he is working as a Head of Academics in Asian Institute of Business and Science and contributes as an Academician and Research Supervisor in many reputed Private Education Institutes in Sri Lanka and various other countries in areas of MBA, Medical Science and Law.
Chamara has conducted Seminars on Sales and Selling Skills, Positive Attitudes for Sales, Cross Selling, Career Development, How to balance life , Time Management, Leadership, Team work ,Interview Techniques and Communication skills ( Soft Skills Development), Stress Management and Stress Management techniques, Change Management and Innovation, Negotiation skills and Effective customer services for the corporate staff over the past many years. He has engaged with many Banks, FMCG, Pharmaceutical and Manufacturing companies in Sri Lanka and many other countries on training and development.
The diversified knowledge, Teaching Experience, Training, Consultations, Research Experience & Industrial exposure in all functional verticals of Dr.Chamara would provide a strong platform to the organization in order to achieve its objectives.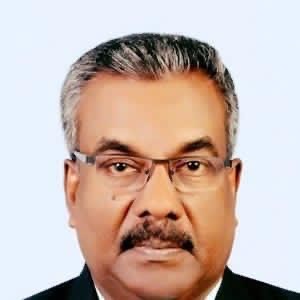 Chairman – Mr.Meril Bernard
Mr. Bernard was a Plant Engineer of Coca Cola Beverages Sri Lanka (Pvt) Ltd with the distinguish service of 40 years. He has successfully implementated of Exim programme at Coca Cola Sri Lanka. TPM (Total Productive maintenance) - Product/ Project Mgmt.,Value Engineering, Process Upgradation, Material Optimization, Performance Evaluation, Requirements Analysis, ISO – Member of ISO/ 5S training team, ISO – Member of ISO/ 5S training team, HACCP – Member of implementation team. RAMIS – Member of the implementation team, SAP PM& MM modules - Practical knowledge, Master data management system – Knowledge. He is appointed as the Chairman form September 2018 at Pacific Lanka Ventures (Pvt) Ltd.
Managing of Engineering team with better leadership, liaisoning & implementation of 02 bottling lines (O&H, NOLL), Modification of glass line to pet line, Gradually increase of efficiency of the machineries, Training of the operators, technicians & Interns (evaluate technical training with conducting assessment), Collaboration with German Tec & NAITA, Collaboration with local & International suppliers, Comprehensive knowledge of all the bottling plants in SL, Capability of handling all the troubleshooting (RCA/ 5Why analysis), Knowledge of plant maintenance pillar (Implement of preventive maintenance schedules, shut down plan & machine breakdown rectifications), Manage maintenance budget with business plan.
Strategic Maintenance Planning workshop in Cambodia, Strategic Maintenance Planning workshop in Vietnam, Label machine training at Ahmedabad in India, Filler machine training at New Delhi in India.


Ms.Thilini Egodawatta – Director Operations
She has joined Pacific Lanka Ventures (Pvt) Ltd as the Director –Operations from September 2018. She has 12 years experience in Public Relations, Marketing & Administration from leading business conglomerates in Sri Lanka such as GTE YELLOW PAGES (USA), Ceylinco Healthcare PLC & Hemas Holdings PLC.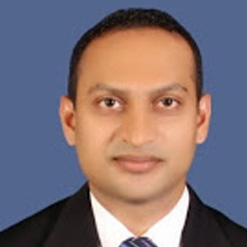 Mr.Nadeep Punchihewa – Chief Executive Officer
Joined the company in February 2019 as the Chief Executive Officer. His areas of expertise are Manufacturing , Marketing, Product Development, Leadership & Communication gained from leading business conglomerates such as GTE Yellow Pages (USA), CIC Holdings PLC , OpenArc Group & Western Paper Industries (BOI). Also working as independent consultant for corporate & government projects. He has done studies at Thurstan College, University of Colombo, Asia E University & University of West London. He has a professional membership from CIM (UK) & SLIM (SL). Also he is member of United Nations Association of Sri Lanka.